Lets start here: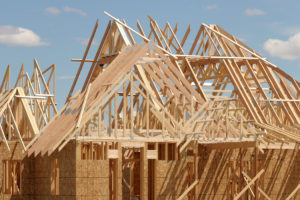 You are ohhhhhhhh so excited because you finally have the goal amount saved that you have been planning and saving for to buy a home for the last 10 years, snicker snicker, or you got the bug and you are ready to buy. The media, coworkers, neighbors, and the guy who walks the neighborhood that has the answer and experience for everything, has been saying that nobody can get a loan today, and the people who can have more trouble than it is worth.  NOT TRUE!
Can you give me a hard list of what I'll need to provide my lender to document my income, assets, and credit to approve for a home?
Yes I can.  Although this is a very tough feat to do without listing the needs for one specific buyer/borrower, I'm going to list a little of everything.  Please note, if I list a document or explanation that seems to not fit you and your family regarding income, assets, or credit situation, it probably does not and you may move on.  Please know that in today's mortgage transactions, the lender WILL ALLOW copies of all documentation for underwriting purposes, so you do not have to provide original copies of anything…emailed online statements are GOOD, as long as they reference the account numbers, social security numbers, and names associate.
Income:
If you are NOT self employed and do not receive a 1099, where you must save and pay your income taxes yourself at the end of the year, you will need the following; most current 30 days worth of pay stubs (if you are paid once a month, one stub will do…if you are paid twice a month, 2 stubs will do…paid weekly, then you will need 4) and be prepared to possibly submit the most updated stubs as the process progresses.  If you ARE self employed, be prepared to produce those aforementioned pay stubs, in the case that you pay yourself that way, and ALL pages of your most recent 2 years business and personal tax returns…did I say ALL?  Yep.   If you are 1099, and whether you are 1099 from one company, or are contracted with a number of companies that pay you and you have multiple 1099's per year, your lender/bank will need all of 1099 forms, along with your tax returns…on occasion the submission of the 1040 portion of your tax return is acceptable, but DO NOT start your process off looking for short cuts, or you will be worn out and blaming Mr Mortgage Guy for dragging you through a labor intensive process.
Assets:
Most current of all the following ALL pages (please remember this, many bank account statements say page 1 of 5 on the front or how ever many pages, and the last page is typically a ledger or blank, but it says 5 of 5…send it too!):  for all retirement accounts(IRA, 401K, Stocks, Bonds, Life Insurance policies with cash value to them, CD's, etc…), many times these statement come out quarterly or semi annually, so just send the most recent one with all the pages attached.  Be prepared to send your most current 2 months of checking and savings bank account statements, ALL PAGES.  If you have gold coins or any other asset that you would like to sale to have money for down payment or closing costs (car, boat, motorcycle, etc…), you will need the bill of sale, and a copy of the check or receipt so that it can be tracked into your account, and if it is jewelry or gold coins, be prepared to have the appraisal for that value in addition to the bill of sale and copy of check.
Forms of Identification:
Copies of the following;  Driver's License, Social Security Card, and the Passport will substitute for the Social Security card if you can not locate it.  For non-resident aliens, please visit the Fannie Mae website for qualifying forms of ID that are acceptable.
If you own other Real Estate:
If you own other property and plan to close on the sale of it before the closing of the new property you are buying, you will need a copy of the HUD-1 Settlement Statement to show the new lender that you have closed the previous debt/mortgage.  If you do not plan to sell the property before you close on your new home, the underwriter will need to know what your monthly cost is for that house in regards to property tax, home owners insurance, and principle and interest payment.  If you currently have the home escrowed (your monthly payment includes taxes, insurance, and principle and interest), then a most current mortgage statement that lists that information in detail, or be prepared to provide your insurance policy declarations page to show your annual premium, and your most recent property tax information sent to you in the mail by your appraisal district.  If the property you plan to keep is a rental, you will need a 12 month lease contract showing the details of the lease, and it is a plus if you can confirm that your CPA has logged your rental history in your tax returns.
You expect derogatory details on your credit report:
Get warmed up to the acronym "LOE" which means, Letter of Explanation.  For any late payment that shows up on your credit report where you are at least 30 days or greater late, it WILL show up, and you need to write a brief explanation regarding it (example:  husband or wife got laid off and there was a month that only the priority bills got paid…say just that in a sentence or two.  If you write a long explanation, you will just look guilty.  If you were just not disciplined, honesty is good).  For any collection or charge off, write a LOE.  If you are aware of any company running  your credit in the last 3 months before Mr Loan Guy runs your credit because you applied for a school loan, credit card, discount card, department store card (even if just doing it to get the discount for buying that day), car, cell phone, or utilities, the underwriter needs to know two things in your LOE for inquiries:  what company was it, and did you take on any new debt as a result of the inquiry.  Write your LOE saying just that (what company ran it, and did you take on debt and a monthly payment and if so, how much).  HOW TO WRITE AN LOE? Open a Word Doc, or pull out a pen and paper and title it at the top, LOE and what it's regarding.  Then, start with "To Whom It May Concern".  Write the breif description and sign it at the bottom followed by printing your name…if you are typing it on Word doc, type your name, print it, and then sign under your name.
Application data:
Full legal names for anyone with an income to be on the loan, and a married spouse on title, date of birth for all borrowers on application, cell number, house number, work number, work number where lender can verify employment, and email addresses are all the first part of the application.  Underwriting guidelines require Loan Officers to capture a resident and employment history from application back 2 years, so be prepared to provide all the addresses you have lived at in the last 2 years…you need to know how long at each you had been there and whether you rented it or owned it and the monthly that you paid for rent.  You need to have the most recent 2 years worth of employment information including, company name, address, a phone number there, how long you were there (at minimum month and year you started and left), your position there, your estimated monthly income at previous employment, and how long you have been at your current job, and how long you have been in that line of work.
Remember, underwriting is dictated through guidelines that all lenders in the U.S. have to follow.  Some lenders/banks add additional documentation requirements for their protection in meeting the needs of the different governing bodies, but I can assure you that they are only asking because they feel they have to. Your loan officer is "on your side", so do not keep information from him because you can count on anything that you do not want the lender to know, will be found, and it is better that your loan professional know it up front so that he or she can work as a team member for you and design a plan around or for that issue.
Best wishes in your loan transaction!