ABC news reports the positive, Realitytimes reports the positive, and Warren Buffet likes our odds.  Everywhere we look in the media, American economists, forecasters, and mega millionaires give us good signs for the coming future depending on how the Real Estate market reacts after to expiration of the First Time Buyer credit. 
In March of 2010, all reports showed that applications for home loans and executed contracts on home purchases rose by more than expected…5.3% higher than expected, reported NAR (National Association of Realtors).  If you compare that increase from a full year ago, that was a 21% increase.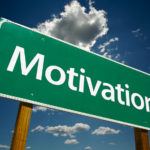 Kidd Kraddick of 106.1 KISS FM uses a great closing statement at the end of his broadcast everyday.  Maybe we should all adopt it and think positive.  Kidd closes with, "KEEP LOOKING UP, BECAUSE THAT'S WHERE IT'S ALLLL AT".  Lets hope the economy and Real Estate market keep looking up too.