This post is the 2nd in regards to USDA money for home buyers needing special home loans for the rural sectors, and the previous one can be view here.  We ask around and we talk to different people within the industry, and we talk directly with USDA and they that there is no new moneys to fund their program.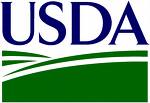 USDA Rural Developement sent out a notice to lenders this week that said, "The purpose of this notice is to recall and void the guidance that was released on May 11, 2010, regarding Fiscal Year 2010 Appropriated Funds – Issuing Conditional Commitments once appropriated funds are exhausted.   The guidance provided in the notice will be revised and released within the next 24 to 48 hours.  We apologize for any inconvenience this may cause, and reiterate that the guidance provided on May 11, 2010 is hereby void.  We appreciate your continued participation in the Single Family Housing Guaranteed Loan Program.  If there are questions regarding this notice please contact our office at 202-720-1452."
We have underwriters that specialize in USDA loans, and they have garnered relationships with the staff at USDA and you can check here first when you hear that USDA has funds for their program, because we'll be here to fire it out to you first.