If you were waiting for the "planets to align" to refinance or buy a home, now is probably the time…Frisco, Plano, McKinney, Prosper, and Little Elm have the perfect opportunity as housing picks up in Collin County too.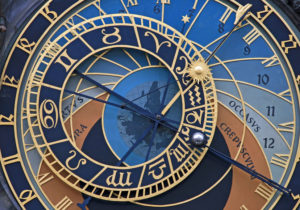 At the start of the week last week, economic planning in Europe created a hopeful future in the mind of investors, and as we know and follow in the  mortgage industry, that creates the environment that causes mortgage rates to rise.  Therefore, last week we saw a short rise in rates.  Mortgage Daily reported, "This  shifted investor sentiment on Wall Street which led to correction in stock valuations, Unfortunately the stock market rally forced benchmark Treasury yields higher as traders sold their "flight to safety" positions in government guaranteed Treasuries to fund their purchase of riskier investments. The uptick in Treasury yields led mortgage-backed security prices lower which caused lenders to increase mortgage rates." 
In a previous post of mine, I explained how interest rates were affected by stocks and bonds, and you could check that out here.
On the contrary to the start of the week last week, the stock market "sold off" and rates hit a 2010 all year low.  If you put off a refinance in Collin County, including Frisco, Plano, Prosper, and Little Elm, now is the right time to refinance and get your rates locked in.  Get your best interest rates here.
If you are hoping to buy a home and catch the mortgage rates at a low in the market, get on your favorite Real Estate site, or connect with your favorite Realtor and get to making some bids on homes.  You could likely save $50 a month in monthly payments by catching interest rates this low in the season in comparison to the high of the season.
One of my faithful followers in the Real Estate business has a great Realtor Blog, worth taking a look at.