USDA lending is back, but not necessarily in full swing…there are some changes.  I think that the custom home builders and Realtors in areas such as Prosper, Little Elm, and Celina will benefit as more buyers will have the opportunity to buy with less money out of pocket again.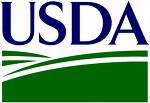 It was released to us on 5/26/2010 that USDA has gotten off the fence. 
The title was, "Lender Update 2010-25(B).  Funding for the USDA Guaranteed Rural Housing Program – Implementation of Revised Conditional Commitments with Increased Guarantee Fees: USDA Rural Development Confirmation".
Like other non-conventional loans, USDA has an additional fee that comes with it,and it appears that USDA has increased it a little.  The purchase will have a 3.5% guarantee fee, and refinances will come with a 2.25% guarantee fee.
The maximum loan to value for Guranatee USDA loans is:  103.626% for purchase loans and 102.301% for refinances…where you are financing the Guarantee fee.