What is the specific variable or breaking point that makes a home loan go from not jumbo (conforming) to jumbo (conforming), when talking about mortgages?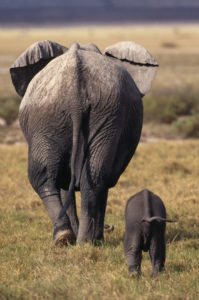 A conforming loan is one that conforms to the guidelines set by Fannie and Freddie in regards to their loan limits.  A conforming loan is one that is equal to or less than $417,000, among other details that must follow.  There is security for a lender when a loan meets all the conforming guidelines, because that loan is supported by the government in case of default.  Therefore, lenders offer a better interest rate on conforming loan in comparison to non-conforming/jumbo.   There are more details other than loan size that are taken into question when defining conforming and non, but all in all, if a property and borrower meet typical uniform guidelines like a conforming loan and the loan is higher than $417k, it will fall within the Jumbo/non-conforming guidelines. 
Your lender can help you decide for you if Jumbo Lending is the right direction for you to go, or you can see one of my previous posts to try to understand the right strategy for choosing jumbo lending.