Some of the major banks have decided to stop the sell of their foreclosures until they can get some get their "robosigners"issues figured out.  TheTruthAboutMortgage.com reported when Bank of America "blazed the trail" before other lenders followed.  This means essentially, a large number of homes that are on the market and listed for sale right now as foreclosed properties owned by one of these major banks, these homes will be taken off the market.
What does this mean for the mortgage industry and Real Estate world in Frisco and other North Dallas cities?
Do the homework, and it's likely that we find there are a lot of foreclosures in and around us that are owned by these major banks in Frisco and the surrounding Dallas suburbs.  Being in the industry, I have consciously taken note of the number of foreclosures I see in and around us, and it is much higher in volume than you would think.  Foreclosed homes sell for a value less than a non-bank owned home, typically.  That being said, the higher the volume of foreclosed homes in an area, the lower the average sale price.  This means, if you take the larger majority of foreclosed homes off the market where they can not be sold and recorded as comparable sales to the other sales that make up the higher value of the average, Real Estate values should expect to see an increase. 
My mortgage experience leads me to a hypothesis that this could be a short term good and long term bad for North Texas and surrounding city's home owners like Frisco, Plano, McKinney, and Little Elm.  If you are planning on selling your home in the near future, you might get to sell your home at a little higher value than you would at this time…maybe 1%-2% in the next 8 months to a year and maybe even 3% or more in the following, depending on how long this hold lasts.  On the other hand, all of the homes that are pulled off the market still have to be harvested by homeowners at some point, and the current and future homes that go into foreclosure will pile up on top of those that are pulled off the market.  I would expect that some sort of plan will be made to avoid unleashing all the bank owned homes at once, which might cause a cataclysmic Real Estate disaster bringing our economy to it's knee.  When banks remove their holds on their homes, we should expect that home values will again dip because foreclosures, as aforementioned, usually sell under typical market values.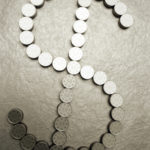 Some gurus believe that this may lead to banks loosening up their stringent rules and procedures for short sales, so we may see an increase in short sale works.  Frisco home buyers and investors, keep your eyes out for this, because this may be a great opportunity.  The most successful people in the world have one skill, either innate and God given or learned, that the average man is known to not have, and that is the ability to recognize great opportunities and capitalize on them.