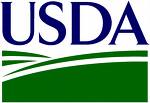 Many Realtors, Builders, and Buyers in Little Elm TX have been anxiously waiting the results of the new map lines.  Rumors said that USDA officials would remove Little Elm from the USDA eligible area. It's official and was implemented on April 14th 2011.  You can check an address to see if a property is in the USDA eligible area.  The Little Elm USDA map indeed proves roomers were correct.  The majority of Little Elm has been pushed out of the eligible area on the map for USDA.
On March 20th of 2011, we video blogged at Frisco Mortgage about the expected changes to USDA maps for Little Elm.
After talking to head of "state" at USDA, as long as you have a contract that was executed before the April 14th mark, and your property was within the old eligible map lines before the chance, you will be able to close your loan still with USDA.
In case you are behind a little on the details of all the changes that USDA has gone through in the last year or two, you can search my local Frisco and Collin County Mortgage website with the terms "USDA" in the top right corner and scroll through all the USDA posts that I've written.