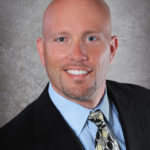 Through the years, we at Frisco Mortgage have met many Texas families whom have had the unfortunate circumstances arise that resulted in a divorce which included the splitting of homestead equity by use of the owelty.   In this post, I want to elaborate about the details specific to collecting on the owelty, but to learn the elementary basics of it, you can see my previous post about definitions of the owelty and basics, or a post talking about using your home equity to pay off the owelty and frequently asked questions pertaining to that.
Collecting on an owelty of partition may be a little tougher than you think. On the other hand, it can also be easier than you think.  The things that can influence your ability to collect on the owelty are what determines whether your have a labor intensive process in collecting .  If you have a friendly relationship with your ex-spouse, they will be more willing to research the process to pay you/owelty off sooner.  If the home that the ex-spouse is keeping has little equity, or has a second lien, or the home has a Texas Cashout lien on it, it might be a little more tricky.  This is why you need to have them see an owelty specialist if they do not have the cash to pay off the owelty.
If your ex-spouse has missed the date in which they are suppose to have the owelty paid off, or they are not making the monthly minimum payments that your divorce decree and the courts demanded of them, collecting on the owelty is going to be tough.  My advice on that, rather than doing everything in your ability to avoid having to pay more attorney costs for advice, call and get advice from a family law attorney.  If the spouse is not following the rules of the decree, my experience (I'm not a licensed attorney and do not practice or act as one) is that they are treated much like a normal mortgage where the payer of the mortgage is not paying the mortgage.  You have to contact the trustee who filed/files the Deed of Trust and have them lead you through the process of foreclosure.  Lisa Hernandez, a family attorney here in Frisco Texas, says that if she is representing the spouse that is to collecting on the owelty, she files the Deed of Trust and lists herself as the Trustee.  In  this situation, her clients would contact her if their ex-spouse was not following the rules to pay off the owelty.  If you would like to get advice from Lisa Hernandez, you can call her at 214-387-9056.  Here is a pdf of Law Vocab in Owelty.
If you need someone you can trust to help guide you through using your home to roll in the pay off of the owelty, an owelty refinance, please give me a call, Brad Lynch, Frisco's Your Mortgage Guy For Life. 469-450-2723