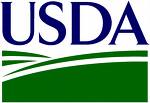 If you are buying a home in Texas, and closing in the coming months using a USDA mortgage, you might want to know what new changes USDA has instituted that will increase your monthly payment.  Many folks have caught word that USDA is no longer available after October 1, 2011, but that is simply not the case.  USDA has instituted a new "annual fee" of .3%, similar to the annual FHA MIP. 
When does this go into effect?
If you have not submitted your loan to USDA to get a commitment on the loan by October 1st of this year, your new USDA loan will have the new annual fee.  If your loan officer, HOPEFULLY ME, has submitted and received a commitment from USDA on your loan before then, it won't really matter when you close, you won't be affected by the change.
How do I calculate the new "annual fee" to see how much it will change my monthly payment?
For a rough idea of what it will cost you, just plug into a calculator, the estimate loan amount (example:  100,000), push the multiplication symbol, put in .3 and push the percent sign, and then hit equal.  That will give ou the yearly amount, but you divide that by 12 to see what your monthly for that will be.  To get an exact amount, you can download the automated USDA Guarantee Annual Fee Calculator in excel format.
Regarding the changes for the Guarantee up front fee, the memo from USDA read:
"For fiscal year (FY) 2012 which begins October 1, 2011, the up-front guarantee fee for purchase transactions will decrease to 2 percent and will remain at 1 percent for refinance transactions."
If you have more questions about USDA lending, please feel free to contact me directly.