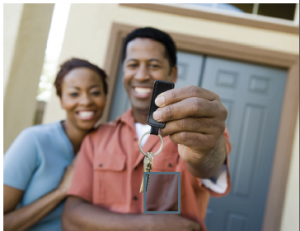 THE INCREASE IN MORTGAGE RATES COUPLED WITH RISING HOME PRICES MAY DAMPEN DEMAND, BUT THE RECENT UPWARD MOVEMENT IN RATES IS NOT ENOUGH TO MAKE HOUSING UNAFFORDABLE TO MEDIAN INCOME EARNERS, ACCORDING TO FREDDIE MAC'S ECONOMIC AND HOUSING OUTLOOK FOR JUNE.
Rising Rates Will Reduce Demand, But Won'tEliminate Affordability BY ESTER CHO, DSnews.com
Lending 101 TIPS, TOOLS & ANNOUNCEMENTS…you can contact us directly at Your Mortgage Guy For Life to explain further.
In fact, the GSE's analysis showed mortgage rates would have to climb to nearly 7 percent before a median priced home is no longer affordable to median income earners in most parts of the country.
From May to early June, the 30-year fixed-rate mortgage spiked more than 40 basis points, ending just below 4 percent last week after staying at or under 3.5 percent for most of this year, according to Freddie Mac.
The GSE's report also pointed out that rates are still near 60-year lows.  "With the exception of high-cost markets, primarily San Francisco south to San Diego, and Washington, DC north to Boston, which are already challenged with affordability, house prices in most of the country are very affordable," said Frank Nothaft, Freddie Mac VP and chief economist.
In San Francisco, the median income is $91,000, while the median price for a home is $643,000. Even if interest rates stayed at 3.5 percent, a median income earner could afford a home that is $362,000, well below the median price of a home, according to Freddie Mac.
Housing in Detroit, on the other hand, would stay extremely affordable even if interest rates were to rise to 8 percent. With a median income of $64,000 and a median home price of $67,000, a homebuyer in Detroit could still afford to buy a home that costs $177,000 if interest rates increased to 8 percent.
Even though rising rates won't eliminate affordability in most major metros (at least until SENT TO YOU BY they rise to 7 percent), the GSE expects demand to be reduced.
"While rising interest rates will reduce housing demand, rates would have to increase considerably more before the reduction in demand for home purchases would be substantial. Nothing in the recent trends suggests that we need to fear a major slowdown.  A gradual rise in interest rates will not derail the recovery, and are an indication that the overall economic situation is improving."
Nothaft added,  "During the second half of 2013, Freddie Mac expects the 30-year rate to land around 4 percent.  This upturn in rates is forecast to cause refinance volume to fall sharply to about $1.1 trillion later this year, down from $1.5 trillion in 2012."
Programs, rates, terms and conditions subject to change without notice.  Financing subject to credit and income approval.  This is not a commitment to lend.  Rates can change daily. Other restrictions may apply. Premier Nationwide Lending is an equal housing lender. Sponsored by NTFN Inc. 2901 Dallas Parkway-Ste. 210 – Plano, TX 75093 NTFN NMLS 75333