Conventional 3% down vs FHA 3.5% down
Conventional's First Time Buyer 97% program offers a lower down payment than FHA, and through the years, I've found that first time buyers did not even know it existed. If your credit is fair, and it doesn't even have to be perfect, you are likely to qualify for this loan. There are some basic requirements that I'm going to talk about that the buyer must fall into, and you might be surprised how easy it is to meet them.
Basic Requirements for the First Time Buyer:
If there is more than one buyer/borrower on the loan buying the home, only one of them have to be a first time buyer, and first time buyer just means that you have not owned a home in the last 3 years. So, if you owned a home before, but sold it and lived in a rental for the past 4 years for example, you are now considered a first time buyer again for this program

In the mortgage industry, we pull all three bureaus on both borrowers, and we use the middle score of the lowest scoring borrower. For this program, the middle score of the lowest scoring borrower must be 620 or higher…if there is only one buyer/borrower, we use your middle score as well
The property type must be a primary residence (can't use this program to buy an investment home) and it must be a 1 unit property
This program can be used on a refinance if the current loan you have on your home is a Fannie Mae owned property
First Time Buyer Conventional 97 vs FHA
Conventional (PMI) Private Mortgage Insurance vs FHA (MIP) Mortgage Insurance Premium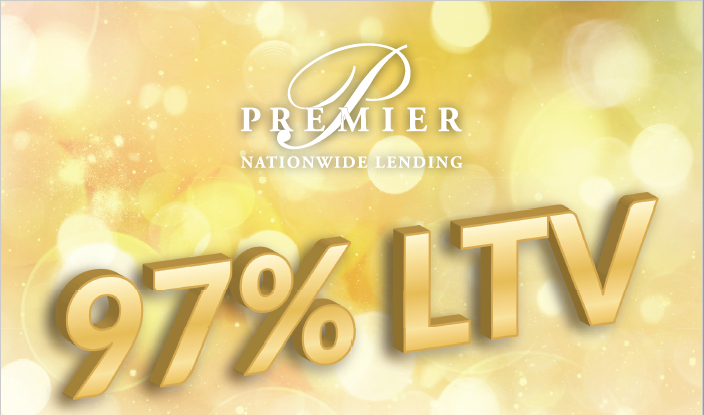 For this example I used a middle credit score of 700 to start with, because you'll see as you read that the better your credit score, the better the conventional becomes vs the FHA program. With purchase price of $250,000, the Conventional 97% loan would be $242,500, and the monthly PMI would be $232 a month. On this same purchase amount, the monthly MIP for FHA would be $170.89 a month. You might notice that the conventional mortgage insurance monthly is higher by $61 a month. Stay with me, finish reading the post, as there is more to understand. FHA mortgage insurance is for the life of the loan, and conventional will fall off once you have 78% loan to value, plus FHA has an additional mortgage insurance that is rolled into the loan called Up Front Mortgage Insurance Premium, and for this example, it would increase your loan amount by $4,221.88. Where the big advantage comes on choosing the Conventional 3% down over the FHA, other than the fact you can bring less money to closing, is when the credit scores are higher. When your credit score is 720, now the FHA is only about $21 a month lower than conventional. THEN, at 740, conventional mortgage insurance becomes $19 a month cheaper than FHA's monthly mortgage insurance using the same purchase price example here.
To sum this all up, it is best to use the first time buyer conventional 97 (3% down payment) when your middle credit score is 730 or better, and/or you know that you are going to be in the home long term, while which will in turn result in your monthly mortgage insurance falling off, vs the FHA monthly mortgage insurance stuck on the loan for the life of the loan. Regarding the credit scores referenced in the example scenario above, those scores are not required to obtain a loan.
For details, or to apply, please call me, Brad Lynch at 469-450-2723 or apply online at www.lynchpremierhomeloans.com.
Programs, rates, terms and conditions subject to change without notice. All financing subject to credit and income approval. This is not a commitment to lend. Rates can change daily. Other restrictions may apply. Premier Nationwide Lending is an equal housing lender. Sponsored by NTFN, Inc. 700 State Highway 121 Bypass, Suite 100, Lewisville, TX 75067 NTFN NMLS 75333